JAMES FRAHER DOCUMENTING
PATRICK DOUGHERTY
Photographer James Fraher documented the Patrick Dougherty sculpture project at Lough Boora Parklands in County Offaly in 2008.
Click here to view Jim's photos of Patrick's work as it evolved.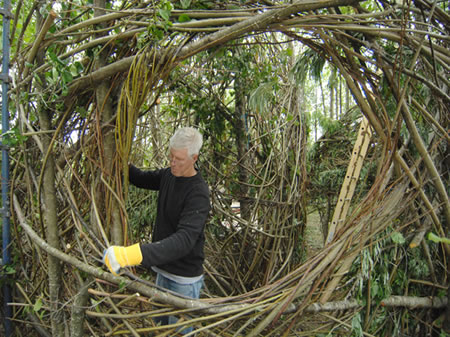 * * * * * *
Drop us line. We'd love to hear from you!
Click here to send us an email.
Ireland:
T 071-917-6398
Doonflin Upper
Skreen
County Sligo, Ireland
USA:
T 847-380-9122 F 847-388-4888
P.O. Box 179
Grayslake, IL 60030-0179

Stories From a Sacred Landscape by Caimin O'Brien

Featuring photographs by James Fraher
Designed by Connie Scanlon
With the flair of a storyteller and the keen eye of a practicing archaeologist, Caimin O'Brien looks beneath the monastic ruins of County Offaly to uncover Stories from a Sacred Landscape: Croghan Hill to Clonmacnoise.
O'Brien draws on archaeology, history, poetry, folklore and legend to create vivid portraits of twenty-five sacred places within Offaly.He recounts the tales that surround the county's first saints and the monasteries they founded.
"Caimin O'Brien presents a vivid picture of the life and times in the early monastic settlements, highlighting their role in society and their changes in fortune though political upheavals. This attractive book breaks new ground in presenting a visual feast with excellent photography and design work by James Fraher and Connie Scanlon. The engaging combination of storytelling, folklore, historical and archaeological facts will appeal to a wide audience whilst providing a valuable contribution to our understanding of how these early monastic sites functioned within society." —Pat Wallace, Director, National Museum of Ireland

Click here to order from Kenny's Bookshop in Galway
Click here to order from Mercier Press
Click here to order from Amazon UK
FEATURING SELECTED PHOTOGRAPHS BY JAMES FRAHER
EDITED BY MARY ANN WILLIAMS
DESIGNED BY CONNIE SCANLON, BOGFIRE INC.
CONCEIVED AND DIRECTED BY KEVIN O'DWYER
CONCEIVED AND PRODUCED BY AMANDA PEDLOW
Published by Offaly County Council
* * * * * *
University of Texas Press published Texas Zydeco by Roger Wood with photographs by James Fraher in 2006. Texas Zydeco is Wood's second collaboration with Fraher, following the book, Down in Houston: Bayou City Blues. Roger Wood and James Fraher spent years traveling the "zydeco corridor,", interviewing and photographing hundreds of authentic musicians, dancers, club owners, and fans. As their words and images make clear, zydeco, both historically and today, belongs not to a state but to all the people of the upper Gulf Coast.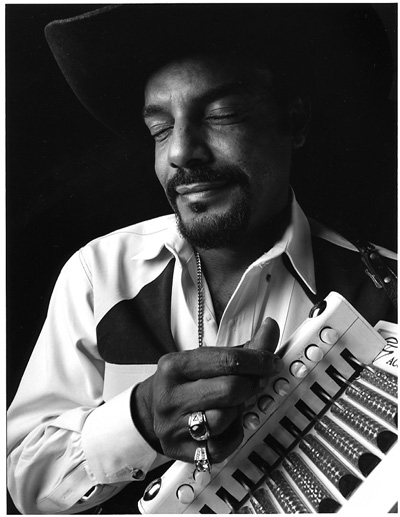 Bon-Ton Mickey