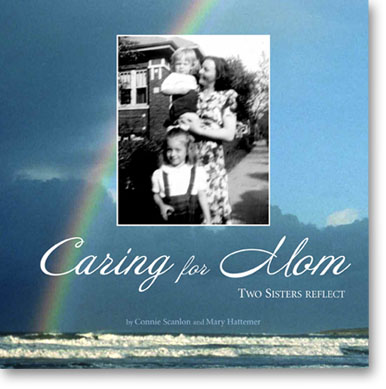 Many families, faced with the growing decline of a parent, are called to work with each other in new and challenging ways. Caring for Mom describes the ups and downs of caring for an elderly parent during the last ten years of life. This story is unique because it is told from the viewpoint of two sisters, each bringing their own gifts and concerns to the task. Connie is the primary caregiver and Mary, her older sister, is a therapist with experience in helping families cope with aging parents. Connie brings an intimate, personal, day-to-day perspective, while Mary contributes broader insights as an out-of-town sister and a caring professional. The book distinguishes how two people can approach the same situation from different perspectives yet bridge that and accept and treasure their shared experience. The book is lavishly illustrated with color photographs of the Irish landscape, the birthplace of Sarah Kennedy.
Featuring photographs of Ireland by James Fraher and Connie Scanlon
Click here to purchase a copy of Caring For Mom.