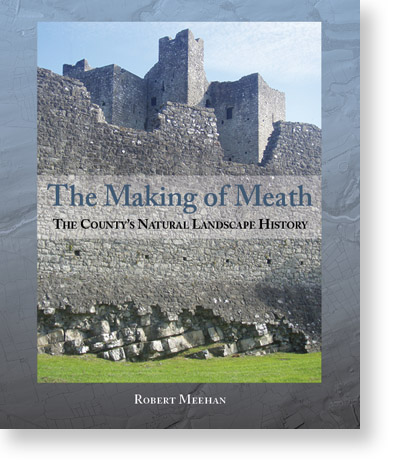 "The development of the physical landscape of Meath . . . is a rich mix of lowland pastures, rolling hills, rivers, lakes and seashore which provide the land, raw materials and food necessary to sustain us.
Robert Meehan has written an authoritative book which deeply engages the reader and communicates geology in an accessible and compelling format. His extensive knowledge of Meath and his splendid use of photographs and illustrations help to tell the story of the formation of our landscape and how people have interacted with this landscape over thousands of years. In particular, he highlights how the landscape has influenced the location of many of our great monuments and ceremonial complexes such as Newgrange, Tara, Loughcrew and the Hill of Slane.
The Making of Meath compellingly invites us to explore, and helps us to understand, the relationship between people, landscape and the awe-inspiring processes of time."
— from the foreword of The Making of Meath
.