The exhibition Roma: One People — Many Lives was commissioned by the Equality Authority and coordinated jointly by the Equality Authority, Pavee Point and Nasc, the Irish Immigrant Support Centre. The exhibition provides a unique opportunity to meet a number of Roma people who live, study and work in Ireland. It also shows that people from the Roma community face many challenges in Ireland. The exhibition is currently touring at various venues around the country.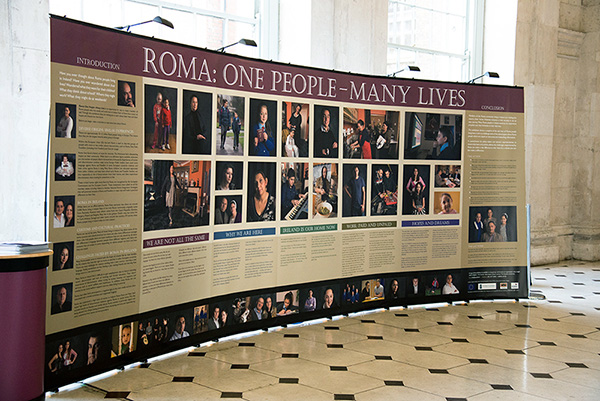 Click here to download a PDF of the entire exhibit.

"If it isn't raining I am outside playing soccer with my friends – most of whom are Irish. If it's raining, sometimes I play the piano . . . If I was to buy a new CD I would buy the Für Elise by Beethoven."

"...today I am an Irish citizen and I work as a community development worker. I am very proud of the work I do."

"I hope in the future to have a better life. I hope that people will see us as human, that the discrimination will stop and that people will think how it makes us feel. This is the only way we can have a chance to realise our dreams."