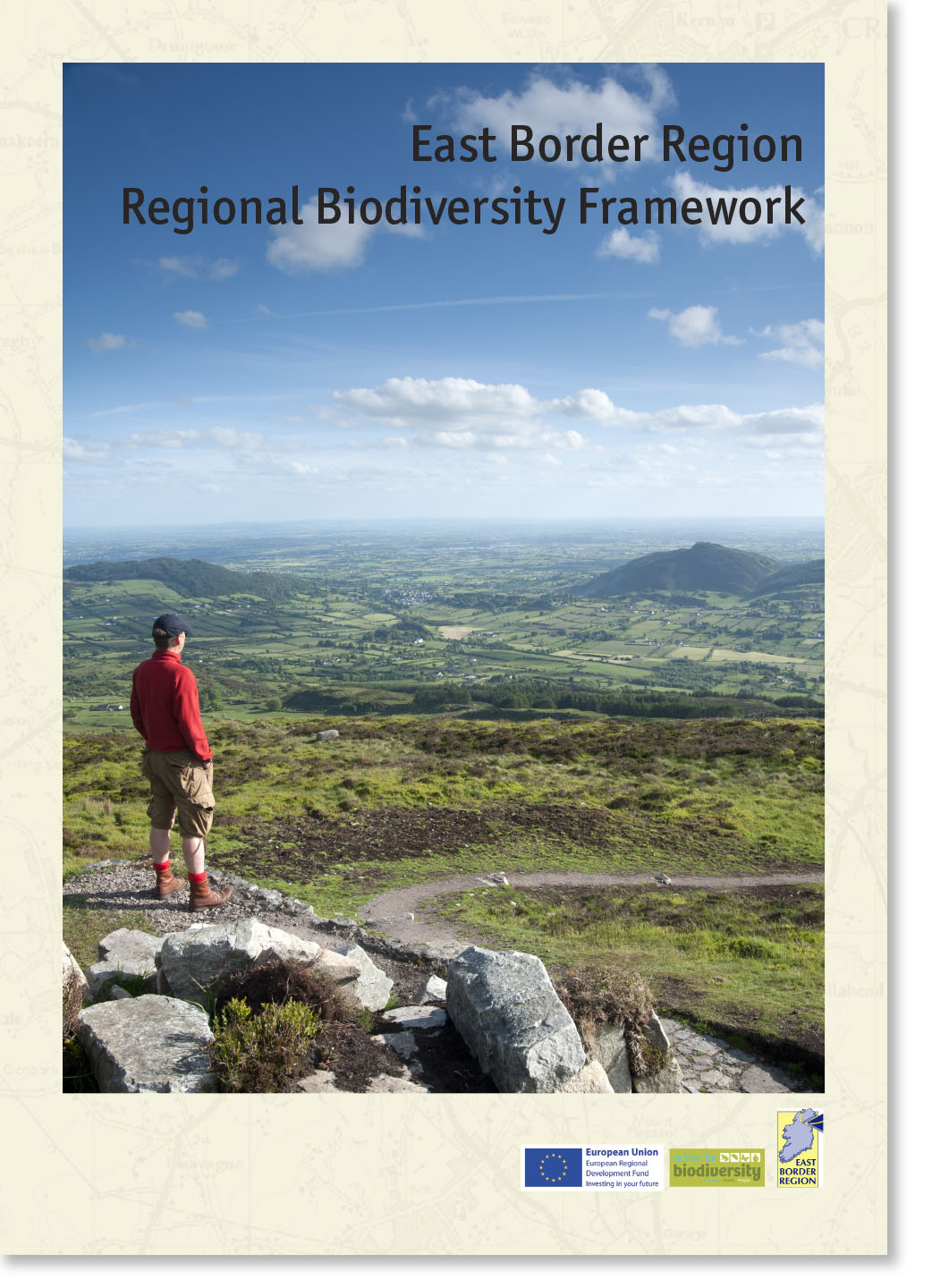 Action for Biodiversity is a three-year project funded through the Special European Union Programme Body's INTERREG IVA programme 2011–2014 and coordinated by East Border Region Ltd and 10 local authorities. The objective of Action for Biodiversity is to deliver a coordinated approach to biodiversity conservation and promotion on a cross-border regional basis through the development of a regional framework.
"Biodiversity – the variety of life on earth – is essential for our economy and well-being.
Nature is a source of beauty and inspiration and provides outstanding opportunities for recreation and tourism. Healthy ecosystems clean our water, purify our air and maintain our soils. They also regulate the climate, recycle nutrients and provide us with food. They give us raw materials and resources for medicines and other purposes. As such, biodiversity is the foundation on which we build our societies.
However, all is not well with biodiversity. There are ever greater pressures on our natural capital and many ecosystems are seriously degraded, undermining nature's capacity to deliver its many beneficial services.
EU Heads of State and Government have made a commitment to halt and reverse the loss of biodiversity and ecosystems by 2020. An EU Biodiversity Strategy has been developed which provides an action agenda to achieve this goal.
This will only succeed if people work together across the EU at national, regional and local levels. Action for Biodiversity . . . has put together an impressive partnership of ten local authorities within the East Border Region of Ireland and Northern Ireland.
The project . . . has been innovative in raising awareness . . . and in designing targeted communications messages on why biodiversity matters. Its biodiversity conservation and enhancement measures . . . have translated words into action.
This collaboration has empowered and recognised the critical role and responsibilities of local authorities in delivering biodiversity benefits that will enhance our quality of life. Investing in biodiversity is investing in our future . . . "
—excerpt from the foreword by Dr. Micheál Ó Briain
Deputy Head of Nature Unit, Environment Directorate-General, European Commission