In the clubs, ballrooms, and barbecue joints of neighborhoods such as Third Ward, Frenchtown, Sunnyside, and Double Bayou, Houston's African American community birthed a vibrant and unique slice of the blues. Ranging from the down-home sounds of Lightnin' Hopkins to the more refined orchestrations of the Duke-Peacock recording empire and beyond, Houston blues was and is the voice of a working-class community, an ongoing conversation about good times and hard times, smokin' Saturday nights and Blue Mondays.
Since 1995, Roger Wood and James Fraher have been gathering the story of the blues in Houston. In their book Down in Houston: Bayou City Blues , University of Texas Press, 2003, they draw on dozens of interviews with blues musicians, club owners, audience members, and music producers, as well as dramatic black-and-white photographs of performers and venues, to present a detailed portrait of the Houston blues scene, past and present.
Born in 1949 in Chicago, James Fraher resides in County Sligo, Ireland. He is the author of The Blues is a Feeling: Voices and Visions of African-American Blues Musicians. Fraher's photographs have appeared on the covers of Living Blues magazine and on over 150 music recordings. In 1996, he received a Keeping the Blues Alive award from the Blues Foundation in Memphis. Photographs by James Fraher have been exhibited in museums and galleries in the United States, Ireland, France, Italy and Scotland.
Roger Wood's articles on Houston's blues, zydeco, and jazz history have appeared in numerous books, periodicals, and CD liner notes. A Houston resident, he has taught literature and writing at Central College (Houston Community College System) in Third Ward since 1981.

About the Exhibit: This blues exhibit features 50 matted and framed (16 X 20 inches) black and white photographs and 8 (11 X 17 inches) text panels.
Down in Houston exhibit history: shown during Fotofest at the Museum of Printing History, Houston, 2004 and at the George Washington Carver Museum and Cultural Center, Austin, Texas, 2005.
The photos, by James Fraher, are found in the book Down in Houston: Bayou City Blues, on which Fraher collaborated with writer Roger Wood. The book received The Blues Foundation in Memphis 2005 "Keeping the Blues Alive Award for Literature." Earlier versions of this exhibit were shown at Project Row Houses and at Fotofest in Houston (2004).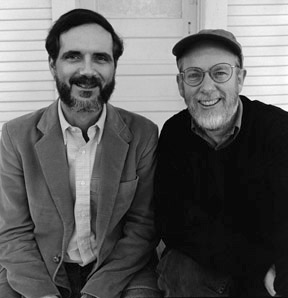 Roger Wood and James Fraher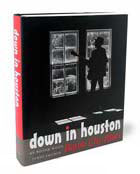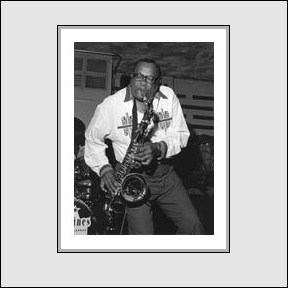 Grady Gaines
Evening Shadows 1996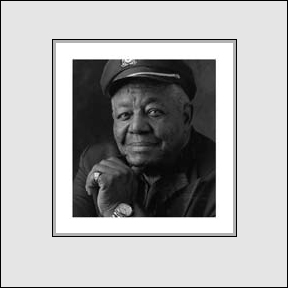 Jimmy "T-99" Nelson
Houston, Texas 1998
For exhibit leasing information contact:
Texas Folklife
1317 S. Congress Ave.
Austin, TX 78704
512-441-YALL (9255)
e-mail [email protected]